30th August 2023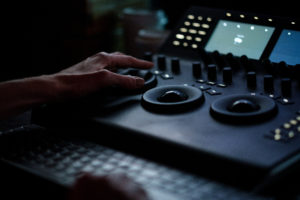 I've booked in my colour grade!  How do I get media to you?
It depends a bit on what you shot on – but these are some of our most common options:
Option 1: 
A pre-conformed HD ProRes 422 HQ quicktime or DNxHD/ DNxHD quicktime (or MXF) + EDL.  This .mov is to have guide
audio, without supers, and any tricky transitions/split screens etc separated into elements
strung out at the end. Dissolves are fine to stay in.   It's better without fades to black as they
can be reapplied cleanly back on top of the grade later (this is different to dissolves betwee
two images which are fine to stay in). 
We can also accept a 2K or 4K ProRes file but it will take longer to upload/ download as these will be much larger files.
Option 2:
A Da Vinci Resolve project file (.drp) and a media managed package (required source media only with handles) and an offline reference with guide audio & BITC.
This is our preference because it has been pre-conformed in Resolve and any issues such as frame rates, speed changes or missing shots have been resolved prior to the commencement of the grade.  Please note the conform should be completed in Resolve v18.5.1 (as of September 2023)
Option 3:
A hard drive with source rushes, an XML and an offline reference with guide audio & BITC.  You may want to do it this way if you require source resolution files for a 2K DCP for example.  Sometimes people provide an XML which does not link to the source rushes and there is a lot of troubleshooting involved during the grade time before we can even commence the grade. That is why it's our third preference!  This option will require a physical hard drive delivered to us.
Alternately, we can also grade from a pre-conformed ProRes 4444 + EDL.  This can also be sent via a downloadable link. We usually receive media & EDL, XML or DRP s via a downloadable link as it saves the hassle of posting and tracking hard drives.  
Great!  Wait – how do I do output my project?
If you need assistance with exporting a baked file from your edit software, see How to Prepare Your Media For a Peachy Grade.pdf.
To send your media to us via a downloadable link – you can use a transfer service such as WeTransfer, Dropbox, Google Drive, Hightail or an FTP site.  If you are using Dropbox please send a downloadable link rather than sharing folders or files.
I'm still confused!  Should I send source media or a baked file?
It depends. We believe you should supply what is best for your particular project. Determining factors include turnaround time, budget, the purpose of your video and final viewing platform.
Supplying a baked/ pre-conformed file
For a large portion of our jobs, supplying a high-res baked file is completely adequate.  This is a pre-conformed ungraded movie file (eg. ProRes 422 HD Quicktime of MXF) with LOG settings. We can download it quickly, start grading immediately and return it back in the same format and resolution (eg. HD, 9:16, 2K, 4K).
This would be our first preference for internet/social videos such as branded content.  It would also be preferable for projects with a complex edit (including multiple cameras, formats, sizing, speed changes, transitions) such as long form documentaries for broadcast/ streaming platforms.  The conform is rock solid (approved and checked by you before we get it) and we grade what we're given.  Easy peachy!
When is source media preferable?
There are other instances where source media is preferable. These includes dramas, films for cinema release, projects shot on R3D or ones which may be under-exposed or include blow-ups/zoom-in's. Also a commercial which has different versions/cutdowns and/or various aspect ratios or a project where the edit is not yet locked or is likely to change post-grade.
You will need to supply an XML or pre-conformed Da Vinci Resolve Project which has been shot checked by an editor/edit assist. Source media can be very large (especially if it was shot in 8K!) which means it takes a lot longer to upload/download. For efficiency, we only require the source clips which are used in your edit, plus handles. If you need assistance creating a "media managed" source package, see How to Prepare Your Media For a Peachy Grade.pdf
Final Thoughts
In summary, people may think that grading from source rushes is always best. But if your budget or turnaround time does not allow it, or your final viewing platform is online, a high-res LOG baked file is an excellent and efficient solution. We have graded many commercials and documentaries this way.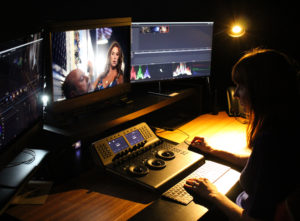 Read out our post on how to give the best creative brief here, or check out this recent commercial Angela graded for Kailis jewellery.